Welcome Message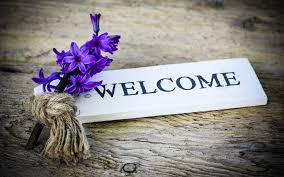 Allied Academies organizes Case Reports Congress 2019 conference along with 300+ Conferences across USA, Europe & Asia every year with support from 1000 more scientific societies and Publishes 400+ Open access journals which contain over 30000 eminent personalities as editorial board members.
Allied Academies officially welcomes all across the world to attend the "International Conference on Clinical and Medical Case Reports" scheduled during May 09-10, 2019 at Bangkok,Thailand which includes prompt keynote presentations, Poster presentations, oral talks and Exhibitions.We cordially invite all Clinical & Medical Experts who are interested in sharing their research experience and practical knowledge in the arena of clinical and medical science.
Case Reports Congress 2019 aims to gather all the Researchers, principal investigators, experts and researchers working under academia and health care industry, Business Delegates, Scientists and students across the globe to provide an international forum for the dissemination of original research results, new ideas and practical development experiences.
This is an excellent opportunity for the delegates from Universities and Institutes to interact with the world class Scientists and Speakers at our Case Reports Congress 2019 to talk about new advances in the field of both medical and engineering to improve the health and treatment and also the additional innovations. We hope that you will grasp this academic occasion to revitalize the enduring connections and flash with new peers around the globe.
Scientific Sessions
Session 1 Case Reports on Cardiology
Cardiology is a branch of medicine that deals with disorders of the heart.The drugs that are used to treat other disorders in body show a great impact on heart causing various side effects. Clinical cardiology diagnoses and treats the condition that affects the cardiovascular system. Disorders of the heart and the vascular system are collectively known as the disorders of the cardiovascular system.
Hypertension, Arrhythmia's, coronary artery disease and congenital heart defects are some cardiac disease conditions. Recent topics in cardiology research include radiation associated cardiac disease, pediatric cardiology, cardiovascular imaging studies etc.
Hence case reports on cardiac disorders and diseases have a great value and help in advancing and development of treatment strategies.
Congestive heart failure
Cardiac arrhythmia
Myocardial and Pericardial disease
Vascular heart disease
Angina pectoris
Hypertension
Atherosclerosis
Related: Case Reports Conference | Case Reports Congress | Case Reports Meetings | Case Reports Events | Clinical Conferences | Medical Conferences
Session 2 Case Reports on Neurology
Neurology is a branch of medicine which deals with the diseases of Central and Peripheral nervous system. In other words it includes the diseases and disorders related to brain, spinal cord, cranial nerves, peripheral nerves, autonomic nervous system and neuromuscular junction. The disorders of nervous system are categorized by the location and the dysfunction.
Peripheral Nervous System
Neurological Disorders
Neuropsychiatry
Neuropharmacology
Palliative Care in Neurology
Neurosurgery
Neuropathology
Neuro Imaging
Gerontoneurology
Related: Case Reports Conference | Case Reports Congress | Case Reports Meetings | Case Reports Events | Clinical Conferences | Medical Conferences
Session 3 Case Reports on Obstetrics and Gynecology
Obstetrics, the field of medical practice that deals with pregnancy, childbirth, and the care of mothers and infants during the postpartum period. This study mainly involves the prenatal, child birth, post natal, and the care of neonates.
Gynecology, is the branch that deals with the physiology and medicine of the functions and diseases specific to women and girls, especially those affecting the reproductive system. As with all surgical specialties, gynecologists sometimes employ medical or surgical therapies , depending on the exact nature of the problem that they are treating. Pre and post-operative medical management will often employ many standard drug therapies, such as antibiotics, antihypertensive, diuretics and antiemetic's. Additionally, gynecologists may also use specialized hormone-modulating therapies to treat the disorders of female reproductive system.
Obstetrics and gynecology is an exciting area. Many new techniques and procedures have been developed over the past 30 years, and transformed the health of women and babies. Improvements in ultrasound have made care of the baby in the womb a central part of the specialty. It is an evolving discipline with many research arms, both at clinical and also molecular level.
Midwifery
Maternal-Fetal Medicine
Urogynecology
Gynecological Endocrinology
Gynecological Oncology
Reproductive Medicine
Prenatal Diagnosis
Family Planning
Menopause
Infertility
Adolescent Gynecology
Related: Case Reports Conference | Case Reports Congress | Case Reports Meetings | Case Reports Events | Clinical Conferences | Medical Conferences
Session 4 Case Reports on Dentistry
Dentistry is the branch of medicine that deals with the study, diagnosis, prevention and treatment of diseases and disorders related to Oral cavity and Maxillofacial area. It also deals with the oral cavity diseases and disorders. As mouth is the gateway of food to the body it is invaded by many bacteria, fungi, viruses and parasites. Thus many infectious diseases may affect the oral cavity.
Dental Caries
Periodontal Diseases
Gingivitis
Oral Candidiasis
Vincent infection
Oral Cancer
Dentures
Sensitivity
Cavities
Bleeding gums
Related: Case Reports Conference | Case Reports Congress | Case Reports Meetings | Case Reports Events | Clinical Conferences | Medical Conferences
Session 5 Case Reports on Pulmonology
Pulmonology is a field of medicine that focuses specifically on diagnosing and treating disorders of the respiratory system. The Physicians of this category are specially trained in diseases and conditions of the chest, particularly asthma, pneumonia, tuberculosis, emphysema, and complicated chest infections. Medication involves inhalation (bronchodilators and steroids) or in oral form (antibiotics, leukotriene antagonists). A common example being the usage of inhalers in the treatment of inflammatory lung conditions such as asthma or chronic obstructive pulmonary disease. Oxygen therapy is often necessary in severe respiratory disease (emphysema and pulmonary fibrosis). When this is insufficient, the patient might require mechanical ventilation.
Respiratory diseases
Lung cancer
Cardio pulmonary disorders
Pulmonary Hypertension
Tuberculosis
Sleep apnea and Asthma
Lung transplantation
Diagnosing techniques of Respiratory disorders
Pulmonary Rehabilitation
Advances in Respiratory Medicine
Related: Case Reports Conference | Case Reports Congress | Case Reports Meetings | Case Reports Events | Clinical Conferences | Medical Conferences
Session 6 Case Reports on Radiology
Radiology is a branch of medicine that deals with radiant energy in the diagnosis and treatment of diseases. This field can be divided into two broad areas-diagnostic radiology and interventional radiology. A variety of imaging techniques such as X-ray radiography, ultrasound, computed tomography (CT), nuclear medicine including positron emission tomography (PET), and magnetic resonance imaging (MRI) are used to diagnose and treat the diseases. Interventional radiology is the performance of (usually minimally invasive) medical procedures with guidance of imaging technologies. Imaging studies (X-rays, Computed Tomography, Magnetic Resonance Imaging, Positron emission Tomography etc) are used to treat and diagnose a disease or an injury in the body.
Neuroradiology, thoracic radiology, cardiac imaging, OB/GYN imaging, genitourinary radiology, musculoskeletal imaging, interventional radiology and pediatric radiology are some of the important subspecialties of Radiology.
Case reports on Radiology are required to be analyzed to very precisely identify a disease or a condition. Radiation Oncologists use radiation therapy to treat cancer and other diseases.
Abdominal Radiology
Diagnostic Radiology
Cardiothoracic Radiology
Neuroradiology
Endovascular Surgical Neuroradiology
Musculoskeletal Radiology
Nuclear Radiology
Related: Case Reports Conference | Case Reports Congress | Case Reports Meetings | Case Reports Events | Clinical Conferences | Medical Conferences
Session 7 Surgical Case Reports
Surgery is one of the growing fields and scope of technology consisting of a physical intervention on tissues. Encompasses in several areas such as development a procedure is considered surgical when it involves cutting of a patient's tissues or closure of a previously sustained wound. Five billion people worldwide lack access to safe, affordable surgical and anesthesia care.
Case reports help in developing of skills and it would be clinically interesting to an international audience of surgeons trainees and researchers in all surgical subspecialties as well as clinicians in related fields.
Bariatric surgery
Pediatric surgery
Cardiothoracic surgery
Oral and maxillofacial surgery
Vascular surgery
Plastic surgery
Related: Case Reports Conference | Case Reports Congress | Case Reports Meetings | Case Reports Events | Clinical Conferences | Medical Conferences
Session 8 Psychology Case Reports
Psychology involves the study of mind and behavior. Psychologists explore concepts such as perception, cognition, emotion, intelligence, phenomenology, motivation, attention, brain functioning, personality, behavior, and interpersonal relationships also including psychological resilience, family resilience, and other areas.
Psychological knowledge is often greatly used to the assessment and treatment of mental health problems, ultimately aims to benefit the society.
Schizophrenia
Depression
Alzheimer's disease
Anxiety
Phobias
Related: Case Reports Conference | Case Reports Congress | Case Reports Meetings | Case Reports Events | Clinical Conferences | Medical Conferences
Session 9 Dermatology and Aesthetic Case Reports
This branch of medicine deals with the medical and surgical aspects of skin, hair and nails. It sometimes also involves cosmetic care and enhancement.
The main part of dermatology majorly involves skin which plays a key role in protecting the body against different pathogens and helps in reducing the excessive water loss from it. The other functions of skin include insulation, temperature regulation, sensation and the production of vitamin D folates.
Aesthetic medicine is a broad term that applies to any specialty that involves the process of modifying a patient's physical appearance. Either to enhance a person's face and body, or decrease the risk of certain types of diseases including obesity.
Aesthetic medicine also delves on the assessment and diagnosis of certain conditions that may have change a person's physical appearance such as acne, eczema, allergies, as well as symptoms of hormonal imbalances like excessive hair and weight gain.
Reconstructive surgery
Physical surgery
Surgical Methods and Non-Surgical methods
Hormonal Imbalances
Scars and Wounds
Acne and Treatment
Aging Science
Photo Rejuvenation
Hair Transplantation
Non-surgical liposuction
Breast Augmentation
Brachioplasty
Related: Case Reports Conference | Case Reports Congress | Case Reports Meetings | Case Reports Events | Clinical Conferences | Medical Conferences
Session 10 Case Report on Internal Medicine
The significance of Internal medicine is that it covers a wide range of conditions influencing the interior organs of the body - the heart, the lungs, the liver and gastrointestinal tract, the kidneys and urinary tract, the cerebrum, spinal section, nerves, muscles, and joints. Although some diseases specifically affect individual organs, the majority of common diseases - arteriosclerosis, diabetes, high blood pressure and cancer may affect many internal organs of the body. The Internist must then be trained to recognize and manage a broad range of diseases and, with the aging population, many patients with chronic and multiple disorders.
Gastroenterology

Infectious Disease
Nephrology
Rheumatology
Dermatology
Otorhinolaryngology
Orthopedics
Ophthalmology
Epidemiology
Allergy and Immunology
Related: Case Reports Conference | Case Reports Congress | Case Reports Meetings | Case Reports Events | Clinical Conferences | Medical Conferences
Session 11 Case reports on Pediatrics
Pediatrics is the specialty of medical science concerned with the physical, mental, and social health of children from birth to young adult. Pediatric care encompasses a broad spectrum of health services ranging from preventive health care to the diagnosis and treatment of acute and chronic diseases.
Adolescent Medicine
Child Abuse Pediatrics
Neonatology
Pediatric Allergy and Immunology
Pediatric Cardiology
Developmental-Behavioral Pediatrics
Pediatric Critical Care
Pediatric Emergency Medicine
Related: Case Reports Conference | Case Reports Congress | Case Reports Meetings | Case Reports Events | Clinical Conferences | Medical Conferences
Session 12 Case Reports on Pathology
Pathology is a branch of medicine which deals with the cause and effects of diseases with laboratory examination of body tissues for the forensic purpose.
Molecular Pathology
Clinical Pathology
Dermatopathology
Renal Pathology
Oral and Maxillofacial Pathology
Digital Pathology and e-Pathology
Anatomical Pathology
Surgical Pathology
Hematopathology
Psychopathology
Related: Case Reports Conference | Case Reports Congress | Case Reports Meetings | Case Reports Events | Clinical Conferences | Medical Conferences
Abstract Submission and Registration
Allied Academies, the largest Open Access Publisher, and Scientific Events Organizer, publishing more than 400 Open Access journals and organizing more than 300 scientific events per year also offers membership to students. International Conference on Clinical and Medical Case Reports Committee would like to invite speakers to submit their research for inclusion in the Case Reports Congress 2019 scientific program.
We warmly invite you to submit your abstract and attend the Case Reports Congress 2019. Submit your abstract online at Speaker abstract (or) casereports@alliedmeetings.com
Come Let's Bring aTransformation in the Scientific Society!!
The Young ResearchersForum offers young researchers the possibility to meet and discuss researchtopics and methodologies, share and develop ideas, learn from each other andgain knowledge from senior researchers.
Young Researcher Sessions are organized at the Case Reports Congress 2019, to provide a unique platform for Young Researchers/Investigators for presenting latest research projects with an in-depth analysis. Allied Academies cordially invites Young Researchers from Universities/Institutes/Industries to present a short oral presentation during the forum. These oral presentations should be of 10 minutes duration in related scientific track followed by 5 minutes question hour. Therefore, presenters are encouraged to give comprehensive and dynamic talks. Applications will be selected based on past research productivity and future promise.
Register here: http://casereportscongress.alliedacademies.com/registration
Market Analysis
Medical Case studies are analyses of diseases, periods, projects, persons or other systems that are studied concerning with complete systems rather than with individual parts by step wise method. The case is a concept of that inquiry which generally provides an analytical frame of an object within which the study is conducted.
Clinical case studies focus on the attention of the investigators since they are differ from person to person and provide interesting treatment approaches for various disease. As the personalized medicine grows, clinicians and medical doctors are interested in clinical case presentations; each case present provides new insights in diagnosis and treatment procedures.
As per Thailand HIT Case Study, For over twenty years, both public and private hospitals have been trying to take advantage of the benefits of IT to improve health services in Thailand, yet varying resources and requirements of each institution have made for scattered, inharmonious HIT development throughout the country. The Ministry of Public Health made several attempts over the last ten years to develop a nationwide electronic medical record. However, hospitals responded unenthusiastically to the lack of immediate incentives and perceived benefits for each institution in exchange for the investment that building a common system for data sharing would require. Nevertheless, in 2007 an EMR exchange network remains in development, with the 21st century attempt likely to bring about new success in this area.
In Thailand there are 298 private and 1,185 public hospitals, with a cumulative total of 133,245 beds.
• Approximately two-thirds of Thailand's population of 64-million resides in rural areas. Although beds and doctors (in both public and private institutions) are concentrated in Bangkok, the government has built up primary care health centers in community hospitals in more than 90% of districts throughout the country. Most Thai healthcare professionals are employed by the government, but there is a new trend of medical professionals working full-time in private hospitals.
At present all 82 government provincial and large private hospitals in Thailand use some form of IT internally to manage drug dispensing, receipts, outpatient card searching, and appointment booking. The electronic medical record exchange system initiative in Thailand currently involves a few public and private institutions with a clear goal of supporting the medical tourism industry. This advanced partnership will act as the pilot project to help develop a model for wider coverage and a more comprehensive, farther-reaching system in the future. Hospitals share this information externally through hard copies, such as claims for health insurance.
Most hospitals have unique software programs that are designed specifically for their internal use and operate quite comfortably within each institution's legacy IT systems.
HIT Standards in Hospitals : Major hospitals, such as Siriraj Hospital, Ramathibodi Hospital and Bumrungrad, a prominent private hospital in Bangkok, have incorporated the HL7 standard into their IT systems.
Thailand intends to develop an electronic medical record exchange system in a limited number of private and governmental hospitals. The system will follow the standard Clinical Document Architecture (CDA) format, which is based on the HL7 Reference Information Model standard. The "exchange" element of this system will take place among healthcare providers from different sectors within Thailand, as well as with the home institutions of some foreign tourists.
The timeline for standards adoption is as follows:
• The CDA standard will facilitate a smooth transition to HL7, which will be become a nationwide standard in the foreseeable future.
• Level 2 CDA is relatively undemanding and easy to learn as it does not require much medical vocabulary coding. When all involved parties (i.e., hospital administrators, clinicians, and It professionals) feel comfortable using level 2 CDA, they will then be introduced to the next step of Level 3 CDA, which requires more medical coding, such as SNOMED (Systematized Nomenclature of Medicine). There will be nationwide training programs for all systems.
• After the implementation of Level 3 CDA, the Ministry of Public Health will facilitate the HL7 migration for interested hospitals.
• In 2005, expenditure on health totaled 3.5% of Thailand's GDP.
• Private households' out-of-pocket payments represent 76.6% of total private expenditure on health.
• Total expenditure on health per capita is $96.
• General government expenditure on health per capita is $61
Civil Servant Medical Benefit Scheme (CSMBS)
% of Population covered: 10
Financed by: Ministry of Finance
A fee–for–service payment system, CSMBS provides medical coverage to government employees, retirees, and their dependents (including parents, spouses and up to three children who are less than 20 years old). This scheme is the largest in terms of expenditures involved and features the most extensive benefits package. Covered persons are entitled to free medical care in public hospitals and partial reimbursement for care in private hospitals.
% of Population covered: 11
Financed by: Social Security Office, Ministry of Labor
The SSS provides seven types of benefits under the Social Security Fund (SSF) and three types of benefits under the Workmen's Compensation Fund (WCF) for workers working in enterprises with one or more employees. Employers and insured employees each pay 5% of wages to the Social Security Fund. The government contributes an additional 2.75%.
Universal Coverage Scheme (UCS)
% of Population covered: 79
Financed by: National Health Security Office and Ministry of Public Health
The UCS was introduced in October 2001 to provide essentially free medical care for all who are not covered by other systems, with small co-payments of 30 Thai baht per hospital visit. The program is designed to provide health benefits to those who cannot afford to purchase their own healthcare or health insurance. Within the UCS, the number of individual patient records currently totals about 6 million each year, with private and public hospitals combined.
Private health insurance policies are also available for those who can afford the premiums, which are usually higher than that of well developed countries due to a narrower clientele. In addition to Western-style medical care, there are also alternative treatments for minor ailments such as Thai traditional medicine, Thai massage and spa.
Reference: http://www.pacifichealthsummit.org/downloads/HITCaseStudies/Economy/ThailandHIT.pdf